Offering smart solutions in products and services with a high quality standard and total customer satisfaction. This ZAMI´s mission, a pioneer company in the fields of Automation, Industrial Maintenance, Projects and Fluids Control.

With the success, growth and recognition in the tradition of smart solutions provider, ZAMI offers a wide range of industrial valves, designed and developed with the latest technology in engineering softwares, to meet the most strict quality standards and the needs of the most demanding segments such as Oil & Gas, Refineries, Chemical and Petrochemical Plants, Mining, Ventilation and Air Conditioning, Sugar and Ethanol, Waste Waters, Food and Pharmaceutical, Power Generation, Pulp and Paper, Fertilizers etc ...

In its constant pursuit of excellence, ZAMI has developed cooperation alliances with concepted manufacturers of industrial solutions, offering a wide range of products, systems and services above national average, always within the best quality and technology standards required by its customers.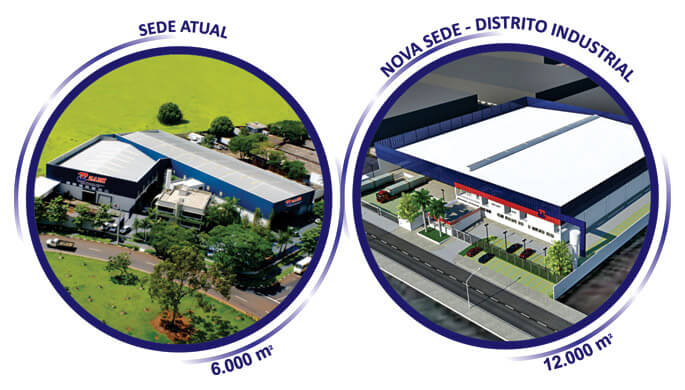 Strategically positioned to meet market demands, ZAMI has privileged logistics and wide experience of hundreds of satisfied customers, giving it a distinctive experience to reduce energy and operatinal costs, adding efficiency, productivity and protection to their customers property.

With its new and modern factory in the industrial district, ZAMI is ready to expand its service capacity with 10,000 m² of built area, the most modern and structured company in its segment in the region of Ribeirão Preto.
DIFFERENTIAL & STRUCTURE
» ISO 9001:2008 Quality Certified by Rina
» CRCC Approved for Petrobras Products and Services
» Operational SAP Business One ERP System
» Complete structure of Customer Service and Sales Engineering
» Fleet of 40 vehicles for general attendance
» Troubleshooting Mobile Unit and Service Team available 24/7
» Highly Qualified Engineers and Design Team
» Customer Online Service available 24/7 - (16) 99202-5354
» Large stock with more than 10,000 valves for ready delivery